As patient healthcare plans and high deductibles reset in 2021, physical therapy (PT) practices face the time-consuming and costly process of having to directly collect payments from their patients. Our analysis of regular PT practices' cash flow shows that high deductibles in the first six months of the year can affect an entire year's financial health and performance due to its dependence on patient payments.
Time-consuming and ineffective patient financial engagement methods, such as sending paper bills and making collection calls, have long failed both patient and provider. Patient collection rates are often below 50%. Furthermore, 75% of patients stated they would leave a provider for a better payment experience*. Innovative PT practices must embrace new digital strategies that deliver high payment rates and a positive patient experience.  Below are three proven strategies to lessen the burden and ease the cost of collecting patient payments and freeing your team to focus on more complex issues.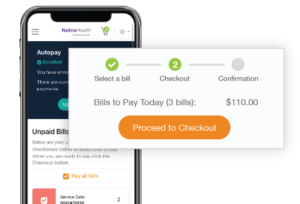 Offer a Modern Payment Experience
The consumerization of healthcare is here. From telehealth to virtual intake, new digital technologies are creating efficiencies and competitive advantages for early adopters. Patient billing and payment processes are a segment of the patient journey where modernization directly impacts practice cash flow. Innovative PT practices that enhance their patient payment experience with comprehensive digital bills and a broad range of payment options can increase payment collection rates to over 90% while maintaining customer satisfaction scores that consistently reach 100%.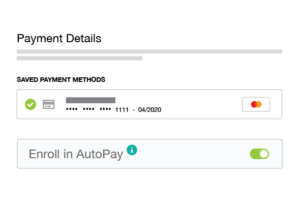 Payment Automation
Payment automation may sound complex — possibly driven by AI or highly-customized software — but it's really not. It is merely the end result of asking patients to opt into auto payments or a payment plan thus allowing a practice to automatically charge the patient's payment method of choice for balances due after insurance or for self-pay. Delivering clear notifications to patients about how, why, and when they will be charged and sending payment reminders well in advance of the payment due date (to give your patients time to review their bills and ask questions) are critical to successfully implementing payment automation while maintaining positive customer relations. After an automated payment is processed, send automated receipts and collect feedback to measure patient satisfaction.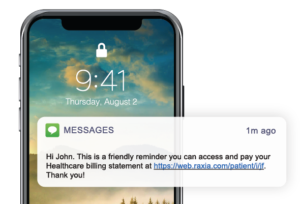 Digital Patient Outreach
The most time-consuming effort in the traditional patient collection process is outreach. Making calls and sending paper statements have long proven ineffective. Instead, sending digital notifications using a patient's preferred communications method — be it email, text message, voice, or chat — increases the likelihood of a successful payment. Not only will this increase the patient collection rate, it will also reduce the average number of days patient bills remain in accounts receivable and dramatically lower the cost to collect patient payments.
*Meddata 2020 Medical Billing Statistics
Please Contact us if you have any questions or want more information about improving your patient payments and cashflow.